Surviv.io App for Mobile Phones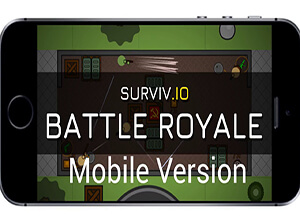 Surviv.io app is a challenging survivor game that is similar to PlayerUnknown's BattleGround and Fortnite. The game is designed with 2-D graphics. Surviv.io can be played on your iOS, Android, and desktop devices.
Surviv.io App: Installing Application on Android and iOS
The Surviv.io app has become exceptionally famous in the past few months. Surviv.io is the brainchild of Nick and Justin. The game was officially released in October 2017. And, now the game has improved drastically with numerous patches and updates. Today, you have a super cool Battle Royale game in a 2-dimensional view. The only difference between renowned Battle Royale Games like PUBG and Fortnite would be its view! PUBG/Fortnite comes with 3-Dimensional graphics and Surviv.io is 2-Dimensional. Nevertheless, the fun and amusement of playing in Surviv.io are indescribable. With this being said, let's learn more about the features in the Surviv.io app.
Features in Surviv.io App
As mentioned previously, the Surviv.io app is similar to renowned Battle Royale games like PUBG and Fortnite. This means you have many features and challenges to witness. To begin with, players are spawn on an isolated island. To begin with there are hundreds of players in the arena. With time, the arena becomes smaller. This means the remaining players are confined in a smaller space where the chances of killing each other are high. The only way to stay alive and win is by killing your opponents. In Surviv.io, you must not think twice to kill.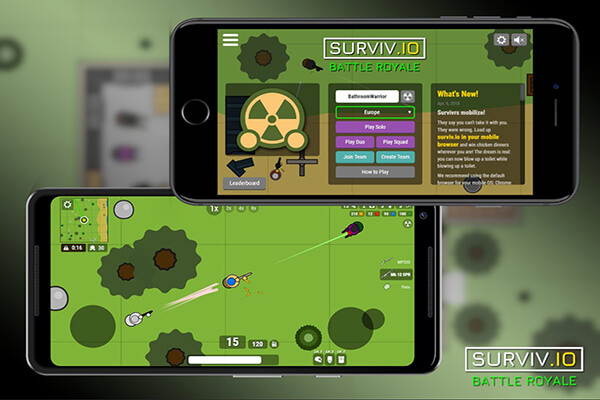 Another impressive feature in the Surviv.io app would be the map. Though the map doesn't come with "zoom" functionalities, it is extremely useful. You will be able to see your exact spot on the isolated island. Also, you will be able to see if an opponent is approaching you.
A catch: If you are able to see an opponent on the map, your enemies will also be able to see you! This is why you should choose your moves wisely.
In order to improve your chances of winning, you must pick Surviv.io weapons and ammo. These are add-on features that can increase your odds in this survival based game. It is important for players to choose the right clothing, weapons, ammo, and platoons. As you proceed into deeper levels, you must build an army or a squad. Armies and squads will be extremely useful when the arena becomes smaller.
The Verdict
On the whole, the Surviv.io app is a true Battle Royale game in a 2-dimensional view. The game is rich with features that can leave you mesmerized and entertained. From weapons to serious fights to fancy clothes, you have so much in this gameplay. Surviv.io app will be downloaded from Surviv.io app store.