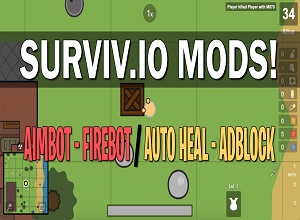 Surviv.io Battle Royale is a powerful alternative to PlayerUnknown's Battleground and Fortnite. The game is here to stay for a long time. Read Surviv.io wiki for more details about this battle royale game.
Surviv.io Battle Royale: A Powerful Game Indeed!
Surviv.io Battle Royale is indeed an interesting and powerful game. Unlike its 3D counterparts, the game is lightweight and simpler to initiate. As a part of the game, players are spawn on an island. On this island, they have to fight against one another and survive! The last player surviving on the island wins. And, they are given a massive chicken dinner. Doesn't this sound delicious? In order to win this game, you must have sound gaming skills and the ability to pull together serious mechanics. Players must handpick a range of weapons, clothing, utility gears, and armor to experience an edge in this game.
All About Surviv.io Battle Royale
Survivio Battle Royale was officially designed and developed by Nick and Justin. Nick and Justin's kick-started development in October 2017. You will be able to find Nick and Justin on Reddit. In the beginning, the game was meant for single players. And, it didn't feature any sound. Of course, with frequent requests and an increase in the number of gamers, the sound was introduced as a part of the November 14th release in 2017.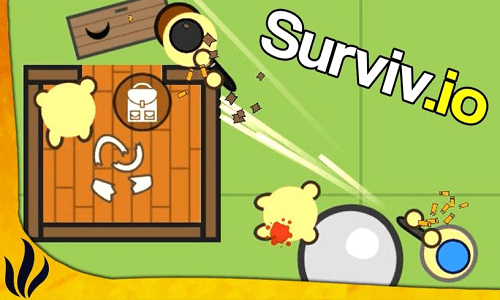 The release with sound was 0.1.0. In the next few months, Nick and Justin did some serious work improving Surviv.io Battle Royale. By the end of 17th January 2018, a duo game mode was introduced. This game mode allowed players to battle in two.
An additional tip: The number of patches for Surviv.io has increased drastically. Today, the game features a variety of ammo types, game modes, buildings, and weapons. The list of features in this game is countless. By the end of March 2018, players were offered a squads game mode. This is where players can group together and play against teams. This survivor based battle royale game becomes exceptionally challenging and interesting when you choose the squad team mode.
Latest News On Survivio Battle
If you are wondering where Surviv.io Battle Royale is here to stay, you are absolutely right! This is a great alternative to games like PUBG and Fortnite. Though in 2D, this game is as challenging and fun as the original PlayerUnknown's Battleground and Fortnite. You will be excited to be a part of this fascinating gameplay. To know more about Surviv.o Battle Royale, you must scan through the Survivio wiki. The wiki post is updated on a regular basis. It will help you understand the game and will increase your odds of winning. With Surviv.io Discord, you can be in touch with all the players in the battle royale.