Surviv.io Discord Channels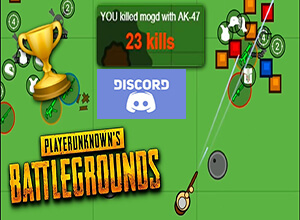 Will you be the last player in this epic battle royale game with Surviv.io Discord? In Surviv.io is a browser-based io game that looks like PlayerUnknown's Battlegrounds, people from all over the world are struggling to cope. Collect materials, weapons, and ammo as you try to survive and stay away from the deadly red zone!
Surviv.io Game Modes
You can play Survivio battle royale as single, duo, and teams. When you enter the game as a single player, all players fight on their own and win the game with the best survival strategy. If you enter the team game, you will play a very important role to help your friend to survive.
It is important to communicate with your teammate or friends when you enter the game as a duo or team. Because in the game you can easily kill other players with communication and you can get their weapons. In order to solve the communication problem, players use Surviv.io Discord channels and they are successful.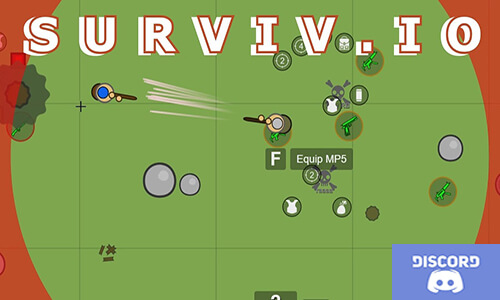 Surviv.io Discord Servers
Discord servers used in the English language often allow for speech and correspondence. However, some Discord rooms support other languages. Other supported languages ​​are Spanish, French, Portuguese, Russian, German, Korean, and Turkish.
Rooms are available according to the game you will play on Surviv.io Discord channels. These rooms are divided into duo and squad. You must enter the room according to the type of game you are going to play the game. Then, you can talk and write with your teammate or friends which will make it easier for you to be the winner of the game.
Discord channel is divided into regions according to server regions are North America, Europe, and Asia. You can share your recordings on the Surviv.io Discord channel, so other players can see how good you are. In the Discord channel, there are rooms where you can talk about your suggestions, complaints, and mistakes you see. You can share information about these problems with other players and then produce solutions.
The most popular Surviv.io Discord channel:
Surviv.io Game Controls
With the Surviv.io Game, you must fight against your online opponents by finding weapons and ammunition with your character and you must survive by destroying them. After writing your nickname, you can start the game by pressing the play button. With WASD you can control your character and shoot with your mouse. You can collect ammunition and weapons with the F key