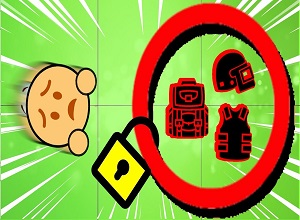 The idea of helmets in the surviv.io helmet gaming is not a difficult element that not an ordinary person can understand. Thing of an ordinary helmet. What is the main aim of having and getting yourself a helmet during a dangerous mission? The basic answer is simply protection we need to protect ourselves from external injuries caused by the opponents we are playing against. Same applies to surviv.io helmets. They are basically a source of protection during gaming where you get to access the helmets at different level of the game.
Surviv.io Helmet List
Level 1: It appears blue on the player and resembles a motorcycle helmet. Headshot damage reduction is 25%. Body damage reduction is 7.5%.
Level 2: It appears grey on the player and resembles a military helmet. Headshot damage reduction is 40%. Body damage reduction is 12%.
Level 3: It appears black on the player and resembles a Spetsnaz helmet. Headshot damage reduction is 55%. Body damage reduction is 16.5%.
Level 4: It looks identical to the level 3, however is a prototype and never used. Headshot damage reduction is 70%. Body damage reduction is 21%.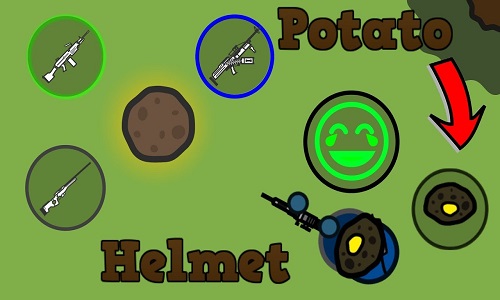 Surviv.io Helmets Can Be Accessed and Utilized
There are various levels as far as games involving surviv.io helmets are concerned. The initial level is the level 1 blue helmet. This is a default level by the way and with that, it means that you may or you may not access to a helmet depending on the settings of the game. In other words, the initial level in the surviv.io helmets is a level that helps you start the game in whatever manner you want it. However, it is important to be aware of the fact that at this particular scope, you will be playing based on default settings. With default stage, you need to play when having in mind the fact that helmets are not available.
The second level (Level 2) allows you access a helmet that is twice harder and tougher. That means that you will be protected from blows of the same magnitude as you venture further into the areas given in the map. In addition, level 2 helmet color is grey. Surviv.io helmets at this level becomes very interesting given the idea that your chances of survival are high. The more you stay alive, the more you will enjoy the game more. The other levels associated with helmets includes level 3 and level 4. Level 3 helmet color is black and level 4 helmet looks identical.
Are Surviv.io Helmets Important?
The answer here is yes basically because the various levels where you can access surviv.io helmets and related vests helps you survive more. Secondly, helmets are very important because it attracts more players where you can play as a team or against as a team. The basis of enthusiasm in surviv.io games is the helmets. This is basically because you have the opportunity to stay alive and conquer various stages or sections of the game. Helmets give you the urge to play more.