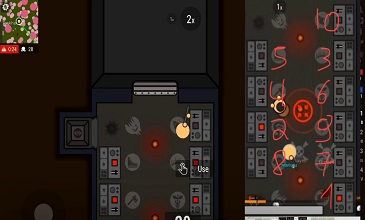 Crimson Ring Club is the second biggest building in surviv.io game. When you go Bathouse, you will see that there is a coded door. There are 4 switches near the door. You need to write the code to open the door and enter the room. If you enter the room, you can get Machete and two Deposit Boxes in the room. We are listed surviv.io club code characters in this article.
Surviv.io Club Code
Would you like to collect some comprehensive information about surviv.io club code? If a reply comes yes from your side then you may need to know the characters in this game. If you do not know much about the controls available in the game, it might be difficult for you to play the game with full control. In other words, it can be said that the controls will actually provide some sort of help to you to maximize the gameplay time and have a very good gaming experience. The surviv.io club code's squence and characters are listed below.
| Sequence | Character |
| --- | --- |
| 1 | к |
| 2 | р |
| 3 | у |
| 4 | г |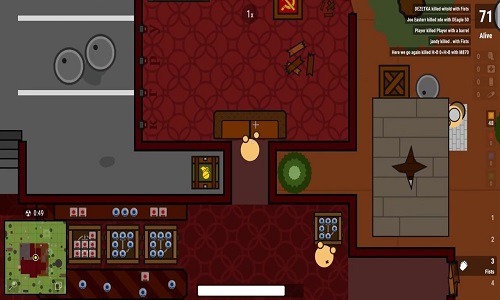 After learning surviv.io club code in the game, you need to be familiar with the basic parts of playing the game. You can try to be familiar with the tutorial of the game where you will learn the basics of playing the game. In the next part, you can try to be familiar with some tactics that professional players use.  By doing so, you can become a very professional player who will play this game with the most excellent control.
Top Controls for Surviv.io Game
As you have collected some basic information about the game, you may need to know surviv.io game which can be quite beneficial for the player who always wants to get the victory. If it is difficult for you to understand the controls of the game, you can take some help from the following points without asking anyone else:
Number keys- As a player, you can use 7, 8, 9, and 0 the number keys to use bandage, med kit, soda, and pills respectively.
Navigation- For navigation, you can use M and G keys which will help you to find Toggle map. On the other hand, you can use V for Toggle Minimap.
Use mouse- In order to make aim to targets.
W, A, S, and D to move up, left, down, and right respectively.
For fire use left click- you can use the left click for firing.
Use R for reloading- R could be used for reloading.
When you are looking around for surviv.io game it might be easy for you to understand how easily you can control the entire game by knowing the shortcuts. If you will keep the mentioned shortcuts there in your mind, you can have a very exceptional gaming experience with no doubt.  From here, you just need to take your time and play the game with much better control.