Surviv.io Game: A Battle Field!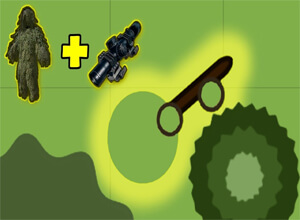 Surviv.io game is a challenging survival based game like PlayerUnknown's Battleground and Fortnite. This is a 2-dimensional game that is equally challenging and exciting. The last player standing alive wins Surviv.io.
Surviv.io Game: A Battle Field For Everyone!
The Surviv.io game is a renowned and fierce shooter game in the industry. In the past few months, Surviv.io has become famous for its fierce and interesting gameplay. If you are seeing Surviv.io for the first time, you will its close similarities to PlayerUnknown's BattleGround and Fortnite. Yup, the gameplay mechanics of Surviv.io game and PUBG are extremely alike.
The mechanics are highly similar to PUBG. And, this is what keeps the game exciting and challenging. If you are playing the game for the first time, it is important to stay alive, kill and keep moving forward. That is because the gaming arena keeps shrinking.
The Start Of The Surviv.io Game
In the beginning, you will realize that the area looks big and empty. The first time a player spawns into the gaming environment, you will be left with few items. You will be given a tiny backpack that is filled with basic items. It is important for players to move and start collecting things from the spawn area. You must focus on the map and use it to collect items, guns, and ammo. Of course, there are so many different types of supplies to keep the game interesting and going. These items will help you cope up with danger and opponents.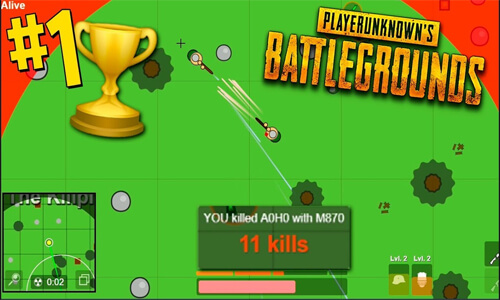 Golden thumb rule: If you wish to move forward in the game, you must make use of all the weapons, ammo, and items you can find!
Restrictions In The Game
When it comes to differences, the Surviv.io game has few important variations from other Battle Royale games. For example, you will be allowed to carry only two distinctive weapons at a particular point in time. This will be the only item you can use for combat. To be more precise, the amount of ammo and equipment you can hold during the game is remarkably less. One should devise idealistic strategies to win with minimalistic weapons.
Using The Surviv.io Map
In order to move forward, you must make use of the Surviv.io map. The moment you start to move with the map, you are bound to fall into the traps of an enemy. This is an inevitable instance. To increase your odds of survival, you must grab your weapons as quickly as possible and start shooting. You must shoot the opponent before he/she is able to annihilate you. If the opponent annihilates you, the game comes to an end for you!