Surviv.io Tips For New Players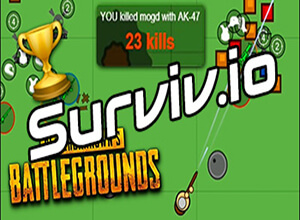 The game Surviv.io has earned quite a popularity amongst people of all ages, given the fact it is battle-based. Get Surviv.io tips from the internet to win the game easily.
Surviv.io
Battle-based games are always a huge hit and the Surviv.io is also no exception. In fact, people are always looking for Surviv.io tips and hacks for the purpose of playing the game. The game is such a hit that it is quite expected that the popularity of the game will be lasting for a really long time, possibly the entire year.
You Can Play The Game On Any Of The Browsers
The game is a browser based one, meaning you can play it on your browser for absolutely free of cost since it is completely free. The graphics of the game is extremely simple and is also quite cartoonish. The battlegrounds feature in the game are also designed in the simplest manner but that is what makes it so exciting and interesting and addicting to play.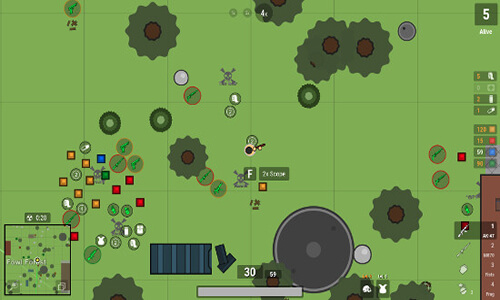 The entire base of the game is quite simple. It starts with the launch of a few players on the battleground and job of these fighters is to kill more and more people. The game will be over only when there is a single-player surviving in the game. Your representation in the game is an extremely simple one.
You will be represented by a simple circle with two smaller circles representing your fists. You can very easily pick up the different weapons and the ammunition which you will be found after killing your opponent in the game or you will be fifing the lying about. Surviv.io controls are the most important thing in the game because you will manage your character with them.
Surviv.io Tips
You will get a clear idea of how to win the game by reading the Surviv.io tips. Thus, the game is quite the combination of the feel as well as the look and has been found to be one of the best battle-based games of the time. There can be about 18,000 people who can be playing the game at a very similar time.
Also, the best part about the game is that is a browser-based one. Thus, you can very easily get access to the game with the help of any browsers. Thus, since there are thousands and thousands of people playing the game, you can very easily start playing the game at any time you wish to. You do not have to wait a long time for playing the Surviv.io tips. With proper tips and hacks, you can actually end up winning the game.
You need to loot as fast
Use minimap for loot
Toilets have many loot items
If you are not strong enough, you should move away from enemies
If you do not have any weapons, you can use punching to eliminate others
Try to pick up different types of weapons, which are short-range and long-range, to increase your power
You need to be unpredictable because you should not be a target
The outfits do not increase your power or abilities