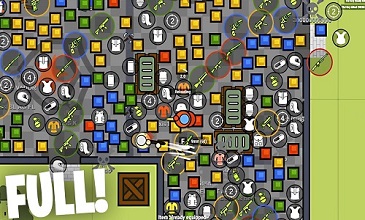 Where summer bloom event takes place? Surviv.io Main Summer Map is the right answer to the question. The Main Summer Map is alike to the main spring map but there can be some differences between the two maps. On this map, you will always find green grass. The scout elite rifle is as well available on this summer map.
If you are among the players who are playing the Surviv.io game for a long period of time, you may have better information about the gameplay. In easy words, the gameplay of this game is very interesting and reliable. As a player, you can expect to get a number of opportunities and features in the different maps of this game.
Why Do Players Need to Use This Map?
Presently, you have collected some basic information about the Main Summer Map and that's why you have to be familiar with the advantages of using this map. Once you will know how beneficial this map can be throughout the gaming time, you will not miss out on a single opportunity to grab the advantages.
As a player, if you are looking for Surviv.io Main Summer Map, it is necessary to know that this is a special map where the Summer Bloom event will definitely take place. It does not matter which kind of things you will get in this matter but you should always maximize the provided things.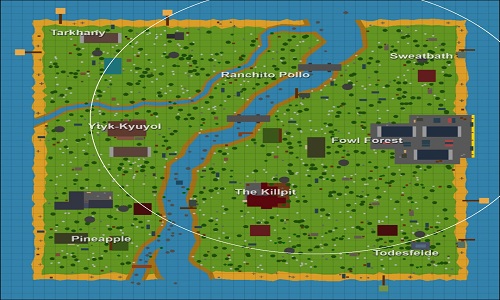 Playing on this map is very complicated, but as you learn the game map, your chances of success will increase. Then you will have more chances to win the game.
Things You Get in Surviv.io Main Summer Map
Are you ready to use Surviv.io Main Summer Map? If a reply comes yes from your side, you need to know which kind of things this map is going to provide. Let's check out the top features, advantages, and pros of using this special summer map in the game:
Buildings- the players will access a number of buildings in this game.
Obstacles- the obstacles could be new on this summer map.
Bunkers- one should always keep in mind that they are going to access bunkers in this summer Map and that you're not a single doubt about the same concept.
It doesn't specialize in the main play button for various modes.
Summer Bloom Event- as mentioned earlier, the summer Bloom event will be organized on this special map.
Important structures in Surviv.io Main Summer Map are Docks, Greenhouse, Teahouse Complex, Scout Hut, Crimson Ring Club, Bank, Police Station, Mansion, and Hydra Bunker.
When you are looking for Surviv.io Main Summer Map it is truly necessary to check the mentioned things there are in your summer special map. Most of the time, you will not face even a single mistake your problem to play the game because of the available information. The other popular map is called Surviv.io Main Spring Map.