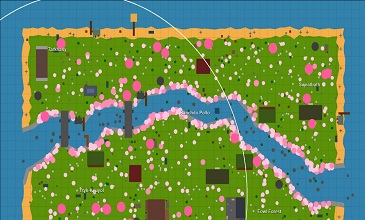 After the introduction of the Rotato Potato upgrade, Surviv.io Potato Map has been added to the game and the game lovers are using it exceptionally well. If you have already used the Main Spring Map, then you would not face any serious concerns to use this map. This map is not fully similar to the mainspring map because there are some differences between the two. Potatoheaded was a great event that held in the game.
What Do You Get on This Map?
Different and new maps are included to Surviv.io with new updates. Some of these maps are seasonally shaped and others are shaped according to special days. Some maps are active in the game during that activity, while some maps are always active and players can always play on them.
As a player, you have collected some basic information about this special map accessible in the game. This is why you need to know about the things that you get in Surviv.io Potato Map without asking anyone else. Here are the top things that you must know about the Potato Map before start playing the game:
A wide range of event items: In this map, you are going to get a wide range of event items that can help you to conduct some events according to your requirements.
There are some changes in the potato game mode: One should always keep in mind that there are some uncertain changes in the potato game mode when you talk about the potato special map of the game.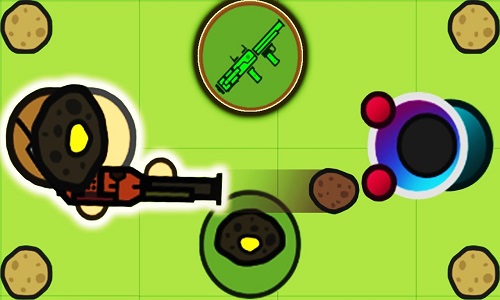 Swap the weapons by killing someone: If you will kill someone on this map, you are going to swap the weapons in a very short amount of time.
Regardless of snowballs, you find every weapon: In Surviv.io Potato Map, you can find a wide range of weapons but you will not find the snowballs as a weapon in this map.
How to Play in Surviv.io Potato Map?
Somehow, you will manage to collect information about this Potato Map but it will be challenging for you to know what you actually have to do on this map. If you do not want to paste any kind of problem to use this special map of the game, you need to follow the given things without taking any kind of advice from others whatsoever:
Play with squads.
Eliminate the melee weapon.
Do not lose guns.
Your search for Surviv.io Potato Map can take you to some other similar online platforms from where you will collect the required information about this game. With the help of the available details, you can actually understand the entire Potato Map provided in this game and quickly. With a bit of luck, you may get the rest of the benefits of playing the game. Another popular map is called Surviv.io Snow Map.