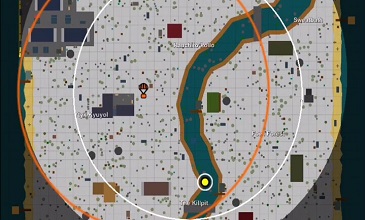 Surviv.io Snow Map which is added to the game in winter to all players has a winter theme. Usually the map is covered with snow and you can attack enemies with snowballs. This map is automatically removed from the game when the weather gets hot and the seasons return to normal. So play the map in the best way and enjoy the game. In this article, we are going to talk about Survivio Snow Map in detail.
Surviv.io Snow Map
Surviv.io Snow Map is coded to provide snow trees and white grass in the game. Arctic Avenger or Siberian Assault can be the best skin that you should use when you have chosen this snow map. If you are a new player who want to get full control over this game, it is necessary to know how you are going to use the snow map. On the other hand, the players who exactly know how beneficial the snow map can be will always try to utilize it with full perfection.
Initially, you will have to collect some basic information about this game as well as the beginner's guide which help you to play the game. Once you become familiar with the introduction or basic part about this game, you might not have any second concern in the remaining half. Overall, it can be quite easy to play this game.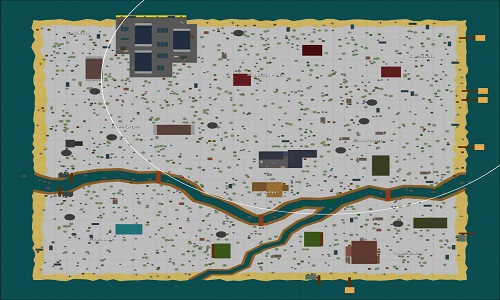 Understand The Value of Maps
If you are among the player who found it difficult to trust the maps provided in this game, it's necessary to know the real value of the Surviv.io Snow Map in this game. Let's take a closer look at the top things that may help you to understand the real worth of maps in this game without any kind of doubt:
A place where the game takes place
Players can use buildings and obstacles
The normal map is crucial
Making gameplay easy
Maybe, you have understood the real value of using maps in this game without having any second thought there in yours. If you still have any kind of concern about the snow map, you can use some other similar online platforms without taking any kind of advice.
Things Available in Surviv.io Snow Map
At the present moment, you have collected some vital information about this map and that's why you need to be familiar with the things availed by this snow map. As a player, you are going to access the following things in this game doubtlessly,
Matte White Ground
You cannot see the bullet tracers
A pure white background
Do not use suppressed weapons
Snowballs
The ones who want to know about Surviv.io Snow Map can make better use of the available information with the help of the above-listed points. It does not matter how well you play this game but the mentioned things about the snow map will definitely hold your back at some sort of time.