Surviv.io Wiki 2023 Guide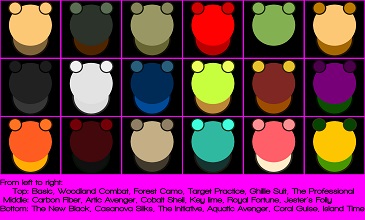 Surviv.io wiki 2023 is a guide that can give you lots of useful information about the game. This is the wiki page for the game that can allow you to know about its features, how to play it, and more. Surviv.io is a 2D survival game in which you have to play in 4 varied regions – water, snow, farm, and ice. This Battle Royale game is similar to PUBG and Fortnite. You have to collect weapons, ammo, supplies, and more while the gaming sessions are on, so as to beat other enemies and be the last one standing and get to be the ultimate winner.
Why Use Surviv.io Wiki 2023 Page?
Surviv.io is a fantastic IO multiplayer game that may be played on the internet. You may fight against other players with various kinds of arsenal and win against them. You can use the weapons to point at other players and shoot at them while roaming about. Understanding the game can be quite tough, particularly for first timers. The problem can be addressed by the Surviv.io wiki 2023 page. You need to go on fighting until you are able to win. To be able to win this game, you need to use some simple key movements.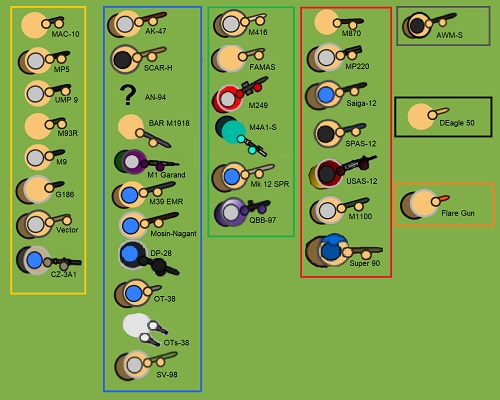 Players can find out about the many features of the game. You can boost your odds of winning in Surviv.io. With the Surviv.io app version, you can play the game on mobile.
What Is Wiki for Surviv.io?
The Surviv.io wiki page can be a nice source of reference, and give you information about versions, news about guns, and various other things associated with the multiplayer game. Other than news and information, the page also has threads from fans and other players of the game. You have to take out some to find out about these, and win the game more easily.
Whether supplies or weapons are concerned, all the essential details can be found about this game on the wiki page. Any serious player of the game can keep abreast of the newest details about Surviv.io from it. For first-time players, it can be more or less impossible to get a full idea of the game. But Surviv.io wiki 2023 can provide you with all the information that can be useful for you to ace this game. You can contribute to the page's discussion board and also post your views, messages as well as any other detail about the game. You may even post your own take regarding this 2D multiplayer game.
Surviv.io Crates List
Wood Barrel
Soviet Crate
Locker
Chest
Treasure Chest
Deposit Box
Deagle Case
Bunker Crate
Hatchet Case
Flare Gun Case
Conch Crate
Pot
Grenade Crate
Snowball Crate
Bookshelf
Toilet
Vending Machine
Planter
Barrel Cache
Rock Cache
Surviv.io Weapons List
Pistols (M9, G18C, M93R, OT-38, Desert Eagle, Peacemaker, Flare gun)
SMGs (MP5, UMP9, MAC-10, Vector)
Shotguns (MP220, M870, Saiga-12, SPAS-12)
Assault rifles (AK-47, M416, SCAR-H, FAMAS, M4A1-S)
Sniper rifles (Mosin-Nagant, SV-98, AWM-S)
LMGs (M249, DP-28, QBB-97)
DMRs (M39 EMR, MK 12 SPR, M1 Garand)