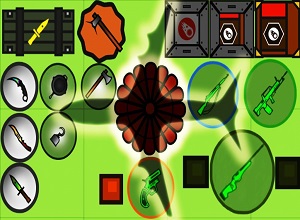 Gaming becomes very much enjoyable when you have special abilities that can help you gain an advantage over others. In that case, you will agree with me that having special abilities that can be unlocked in every step of the game makes things more interesting. Surviv.io is one of the games where depending on the rank that you have placed yourself, you can always be a leader in gaming. This brings us to the question, "What are some of the abilities that Surviv.io perks give us?". Let's have a look at the special abilities we can accrue from it.
Surviv.io Perks List
Leadership: It provides maximum adrenaline to the player and allows it to grow 25% in size.
Firepower: It increases the magazines of weapons in the game by 50%, but not some weapons which are MP220, Mosin-Nagant, Flare Gun, OT-38, OTs-38, Peacemaker, M1 Garand, and Model 94.
Windwalk: It increases the player's speed when the player hit by bullets.
Gift of the Woods: It increases the health regeneration ability and size of the player by 25%.
Rare Potato: It increases the percentage of possession of a good weapon.
Mass Medicate: It allows to improve the lives of the surrounding teammates.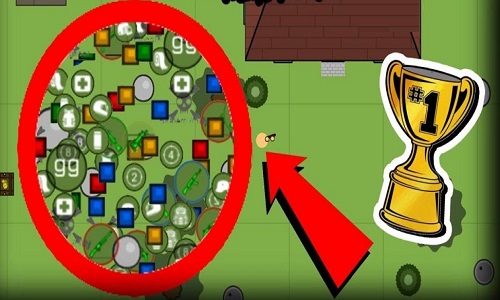 What Does Survivio Perks Avail to a Player?
Firstly, at Surviv.io perks, one of the best and very important abilities is that it grants you like a helmet wearer a bigger magazine. A bigger magazine means more ammunition and more of that means that you have an extra ability to take down larger and tougher opponents. That is something you need not forget when thinking of getting yourself a Surviv.io game. You will agree with me that in gaming, the most important thing is having an extra advantage and that comes along with perks.
Secondly, with Surviv.io perks you have an opportunity to use the newly added PKP machine gun. What does that mean? It means more power and more of the opponents will go down. What do you feel when you have a powerful machine gun that helps you advance to the topmost levels in game? You will certainly feel like a king in gaming. That is the very thing that will make you enjoy a game of survival. You can hide from enemies with Surviv.io buildings.
Thirdly but not least, as you advance to the higher levels of the game, you will be granted an opportunity to utilize the drop rates. PKP comes with golden airdrops and flare guns certainly make gaming more enjoyable than ever before.  With Surviv.io perks, you will have an opportunity. The increased drop rates give you the ability to drop from one level to another. With the drop rate, you can always drop down and attack from a different angle. That gives you an added advantage. If you have been wondering where to get a game that gives you the ability to take the leadership of the game; then this is the best game. Why look for other games that may not grant you various abilities? The best is Surviv.io perks.