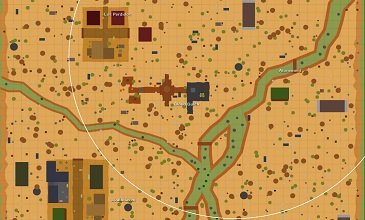 Surviv.io Desert Map is a special map that could be used in the desert rain events present in the game. If you want to find a tan ground despite the usual ones, this is going to be the best variant used by the players. This game can provide thousands of features to the players that they can utilize to get some fun and lots of entertainment.
If you are interested in playing the Surviv.io game, it's necessary to know the basics of this map and game without asking anyone else. Following up, you will have to acquire information about the different types of maps available in this game that could help you to increase the probabilities of winning.
How Important Surviv.io Maps Are?
First of all, you will have to finalize the value of playing in the special maps in the game. Once you know how beneficial the maps can be in this game, you will not waste even a single minute to start using the maps and have the rest of the benefits in the game. Surviv.io Desert Map has some unique features which are large desert town, small desert town, Blood Gulch, desert initiative crate, Vector weapon, and so on. It is really difficult to play on this map because it is easier for you to be an open target for enemies.
It does not matter how you will collect information about Surviv.io Desert Map but it is necessary to know what actually you can get from this special map. You can you some other and online platforms for the same purpose of collecting information about this game. Another popular map is called Surviv.io Woods Map.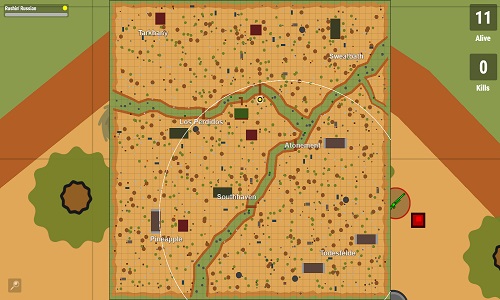 What Special Surviv.io Desert Map shows?
Now, you have collected some comprehensive information about this map and that's why you need to know what actually you are going to see through this map. Here are some of the most important things that you are going to access with the help of the mentioned map without any kind of second thought:
Find a saloon and other buildings
The large desert town
Small desert town
The guns used with 9mm (Vector) are rare to find on this map
The stone hammer
Blood gulch
Aged Faction Statues
Desert Initiative Crate
When you are looking around for Surviv.io Desert Map you need to know the above-mentioned advantages of using the mentioned map. If you still have any kind of doubt left there in your mind about the things provided by this map, you can go with the other online platforms.
The new players would love to use this map has taken find a number of buildings, obstacles, and other important things which can be beneficial to use in the gameplay. Hopefully, you have collected comprehensive information about this map.